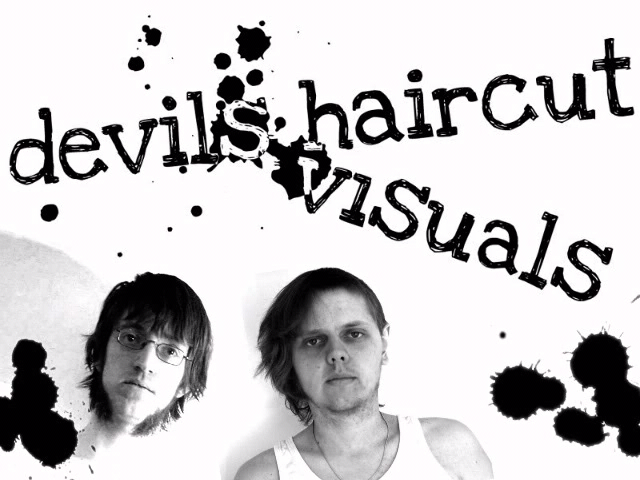 Devils Haircut Visuals?
Devils Haircut Visuals was founded in the summer of 2007 as the official collaboration between Daan Dirk de Jonge and Didier Jansen. They had been VJ'ing together under different names and in 2007 they decided to continue working as a duo.
Didier and Daan are self-taught VJ's; they learned by practice. Their visuals developed from simple samples to complex compositions. The image not only became more layered, it also became more attuned to the music.
As Devils Haircut Visuals, Daan and Didier have worked with a diverse group of promotors, musicians and artists. Devils Haircut Visuals made a videoclip for the band Gypsy Dwarves on Crack and developed CCTV, a television installation for the open air filmfestival Pluk de Nacht. Devils Haircut is also involved in In Modo Plastico, a initiative of three composers of contemporary music.
In the summer of 2009, Daan and Didier opened up an online shop for video loops: the LoopSetShop. On it, anyone can sell (audio)visual material intended for VJ'ing or other purposes. They also sell self-made material on the site.
2010 saw them pursuing several different kinds of projects. Along with Sjoerd Leijten from In Modo Plastico and others they created Volle Band, a project for constructing several audiovisual bicycles and using them for all kinds of mobile on-the-spot performances all around Amsterdam. They also created short animations for the Nanopodium project, tied to Twente University, which was started to create more public understanding of nanotechnology. Alongside these long-running projects they worked on short jobs like creating an animation for a debate about the drug war in Mexico and working together live with Knalpot.